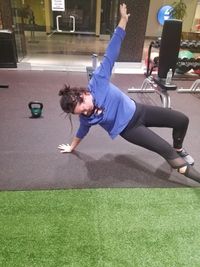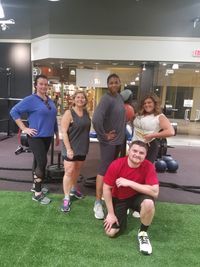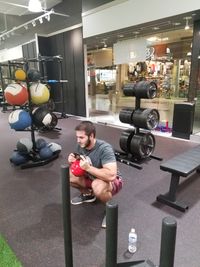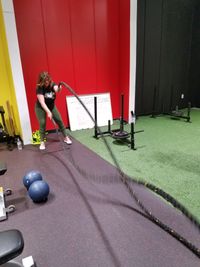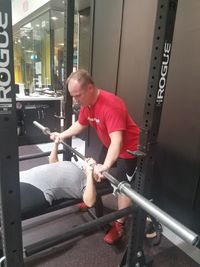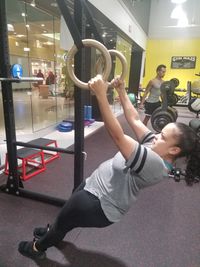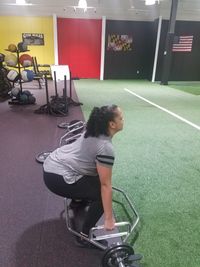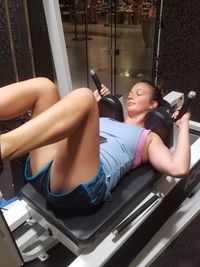 Adult Small Groups
Whether you are an amateur or professional athlete, a weekend warrior, or a fitness newbie, you deserve to reap real results from your workouts. You deserve to see true and noticeable improvements with your continued fitness efforts. If you've put in the time and the work, you've earned the right to look better, feel better, and perform better. If you're not feeling a marked difference and can't claim bragging rights, then it's time for a change. Led by fellow athletes and fitness enthusiasts, the Houze of Sports in Bel Air offers the chance to achieve the fitness results you desire.
Combining strength training with cardio and stretching, while using proven methods and strategies, we have helped hundreds of adults achieve their weight loss and fitness goals safely and effectively.
Guided by certified fitness trainers and support staff, our adult group classes offer you the professional fitness training you need to reach your personal wellness threshold. Each class is designed to empower you with confidence. With a focus on both mental and physical fitness, you'll enjoy increased strength and speed; improved flexibility, balance and endurance; and those bragging rights that make every drop of sweat worth it.
Discover your personal possibilities by signing up for a free class today.
Turn Up Classes
Come join a class with us on December 28, 2019, at 2:15 -3:15. Turn it Up Fitness
Regular class times: Turn Up Fitness on Wednesday at 7 - 8 pm starting Jan 8, 2020
Get ready for the hottest Bel Air Md Fitness Rave!! Turn up fitness works every part of your body helping you tone up, shape up, and lose weight — all while having fun! You can burn between 700 and 1000 calories per session.
New Instructor Meaghan Maher
Her Story: I was 225 lbs at my heaviest. All I desired was to feel good about myself, and that had a lot to do with being skinny. But after losing 100 lbs, I wasn't happy. I focused so much on fitness that I forgot to have fun. I let go of trying to be perfect with fitness and started to have fun. I started dancing more, eating how I wanted with balance and gave up following diet plans, all of which helped me gain my life back. I feel in love with who I am because I learned that being healthy has nothing to do with being skinny or fit, but everything to do with embracing who you are while you work to get to share you want to be.
Calories in a class. It's high energy, gets the endorphins pumping and is a great stress reliever. Last but not least, the sassy, sexy routines are a fantastic confident booster.
Parisi•Speed•School
Parisi Evaluation: (Ages 7-18) Until an athlete knows his or her current level of ability, it is impossible to realistically recommend programming, create goals, and monitor progress. The Parisi Speed Evaluation is critical to every athlete in our program for four main reasons:
Assess the current level of an athlete's ability.

Allow proper placement in our variety of programming

Provides individual coaching and focus

Records and monitors progress toward success
The Parisi evaluation is mandatory for every athlete who enters the Parisi program. During the Evaluation, athletes are taught out signature dynamic warm-up are examined during our running analysis procedure and tested in a battery of physical speed & strength movements. After the evaluation, every athlete and parents meet individually with an evaluation to review results and select the appropriate program that fits the athlete's needs.